This user has not added any information to their profile yet.
Who Am I To Talk About Infertility?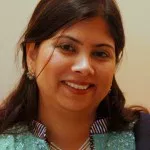 I am a regular middle class woman like you who got into arranged marriage at the age of 23 years simply because you must get married when you reach a certain age and when your parents say. After one year of customary honeymoon it was time to hit the next milestone – motherhood. And, with this began the 10 long and gruelling years of fighting infertility.Post 5 miscarriages, 3 molar pregnancies, 1 failed IVF, a brush with ovarian cancer and finally successful pregnancy on second IVF attempt- I stand here in front of you to openly talk about my Infertility journey.
Google News

Alcohol Consumption, Smoking Risk Factors For Infertility
New Vision - 14 hours ago

Human Sperm Has a Surprising Tail Shape We've Never Noticed Before
National Geographic - 6 days ago
News via Google. See more news matching 'infertility'